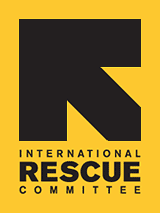 "My Brother's Keeper" Film Screening
The Program for Torture Victims coordially invites you to attend the film screening of "My Brother's Keeper" on Thursday, January 20 at 6pm, at USC's Doheny Memorial Library, Room 240.

"My Brother's Keeper," is a documentary portraying the travels and work of the former UN Special Rapporteur on Torture, Manfred Nowak. On his missions to countries around the globe he all too often finds clear evidence that torture is commonplace in today's world.
Nowak's job is fraught with obstacles. He must confront representatives of some of the world's most powerful governments and struggles with a UN system with several member states that are very critical of his work.
In the film survivors from China, Zimbabwe and Moldova tell their stories about torture used to create fear and obtain confessions--true or false. And a former US interrogation officer talks about how he tortured a detainee in Fallujah in Iraq, thereby destroying the values from his own upbringing, namely to be "my brother's keeper."

There will be a discussion with the director and experts on human rights, as well as a light reception, following the film. Please RSVP to TCC@COLLEGE.USC.EDU

For more information on this event, please visit www.college.usc.edu/tcc