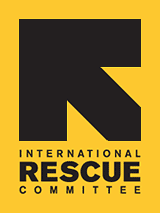 Never Too Late For A New Citizen To Get Involved
What does a 66-year-old Iranian refugee do when she wants to get more involved in her new Southern California community? For Elma Davoudian of Glendale, Calif., the answer was become a U.S. citizen.
"I wanted to become a U.S. citizen because this country listens to its citizens. I'm so excited to vote," said Elma, who resettled from Iran to the U.S. with her husband Aram in 2007 after years of religious persecution.
While the naturalization process can be daunting for any immigrant, it can be especially difficult for refugees resettled here after enduring years of mistreatment in their countries of origin.
For help, Elma turned to the International Rescue Committee in Los Angeles. The IRC in LA provides free English language and U.S. civics classes that prepare refugees for the naturalization test required by U.S. Citizenship and Immigration Services.
"We try to give people who want to become citizens the best chance to succeed on the test," said Melina Hovsepian, the IRC in LA's ESL instructor. "But we also want them to learn about their new country in a way that's engaging and fun."
The classes include word games, role-play activities and board games that encourage learning. After at least 16 hours of classroom instruction and home study, students are ready to take the naturalization test.
Elma admits she was intimidated by the process, but she found IRC in LA's classes immensely helpful. "The sessions were so good that I spent more than 20 hours in class," she said. "I really liked the crossword puzzles and other games we played. I didn't know learning could be so easy and so much fun."
After two months of study, Elma took the test on August 14. Shortly after the end of the test session, after working hard on a series of civics and English writing questions, she met with an immigration officer who graded her test and then said, simply, "Congratulations." Elma could hardly believe what she was hearing: she had passed.
"I got all the civics questions right!" she recalls buoyantly.
That night, Elma and Aram celebrated with friends over coffee in their home. "Now my friends want to become citizens too," she said. "I tell them, don't be nervous and don't worry so much. People at the IRC in LA told me I could do it, and they were right."
Elma now looks forward to attending her citizenship oath ceremony, receiving her citizenship certificate and registering to vote. But she's not stopping there.
"Now that I passed the test, I have the confidence to enroll in a community college English class," she said, "and this November I'll be able to vote in an election. I am so blessed."
For a woman who is just five years past a life of oppression and fear, confidence, citizenship and civic engagement is the most hopeful result imaginable.