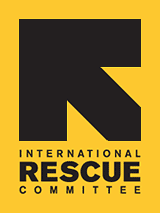 Personal experience helps staff at IRC in Los Angeles to better serve their clients
By Olivia Russell
A personal connection with your work can be an asset or a hindrance. This connection can either inform a unique kind of empathy or create an emotional bond that clouds objectivity. At the IRC in Los Angeles the staff's personal connection with their work is an unequivocal asset.
The IRC in Los Angeles provides much needed assistance to refugees and other vulnerable populations in three crucial ways. The Reception and Placement program aids refugees during the resettlement process. The Immigration program offers visa and citizenship services as well as classes to help prepare clients for the Naturalization Test. Finally, the Early Employment program provides employment services and financial assistance.
Many of the staff members at the IRC in Los Angeles have experienced these processes of resettlement and immigration first-hand. The majority of full-time staff members are former refugees or are the children of refugees or immigrants. Having this personal experience means they have an intimate understanding of what their clients are experiencing.
"Because of my background I am interested in the clients' situations and can understand some of what they are going through," said Paxely Marquez, Citizenship Class Instructor with IRC in Los Angeles. She is the daughter of two El Salvadorian refugees.
The personal experience of IRC's staff members affects more than just their empathy. This connection has positive implications for service delivery, too.
"If you haven't lived in the camps or experienced the culture clash, and sometimes discrimination, it's hard to understand what they are going through," said Angineh Torosiyan, Immigration Outreach Specialist at the IRC in Los Angeles. "It's not impossible. It's just harder."
Their personal history makes it easier for staff members to anticipate their clients' problems and concerns. This allows them to respond more effectively when an issue arises.
"I have clients who tell me about their daughter's challenges to assimilate. They ask 'Why does she have to go to prom?'" Ms. Torosiyan said. "I know how to answer those kinds of questions, because I've been there."
Ms. Torosiyan and her family came to Los Angeles from Iran as refugees when she was eight. "When you have been in someone else's shoes, it's a whole different experience to help them," she said.
The IRC in Los Angeles' ESL/Civics Instructor and Iranian refugee, Melina Hovsepian, also finds this shared experience proves invaluable when helping students prepare for the citizenship exam.
"Many of the students are still very interested in politics in Iran. I make comparisons to Iran to help them understand the American government system and structures," said Ms. Hovsepian.
The IRC's clients in Los Angeles also benefit from this personal connection through lasting and productive relationships with staff members.
"I felt welcomed. They treated me so well here at IRC. I have a good connection with all of them," said Sarkis Goregian, an Iraqi refugee who was resettled by the IRC in Los Angeles five months ago. He still maintains contact with office staff.
Having a personal connection to their work allows many staff members at the IRC in Los Angeles to serve their clients more effectively. Understanding where refugees have been, empowers IRC's staff to get them to where they want to go.