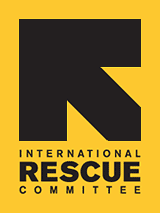 IRC Programs in Los Angeles
---
Resettlement
Meeting the basic needs for food, shelter and legal rights in the early, critical stages of resettlement.
Reception & Placement: Through a partnership with the Department of State, the IRC assists over 10,000 refugees to resettle in the U.S. every year. IRC staff and volunteers meet refugees at the airport and provide initial housing, furnishings, food, and clothing. Additional services include employment assistance, health and social service referrals, vocational training, English-language classes, and orientation to their new community. The IRC helps refugees to move towards self-sufficiency and integration in 22 U.S. cities.
---
Economic Empowerment
Protecting, supporting and improving household livelihoods and financial security.
Early Employment Services: The IRC provides vocational counseling, resume preparation, job search and placement services, and financial assistance for basic needs with the goal of helping refugees find their first job in America and achieve early economic self-sufficiency.
Individual Development Accounts: Developed in partnership with the United Way of Greater Los Angeles, the Individual Development Accounts program is designed to help refugees save toward their American dream. Program participants open a savings account that can be used for purchasing an automobile, capitalizing a small business, or covering educational or job training expenses. Accounts are held at local financial institutions and contributions are matched through private and public sources. Concurrently, participants attend financial literacy trainings that focus on practical financial management concepts including how to build good credit.
---
Community Integration and Development
Strengthening communities and preparing individuals to participate fully in American society.
Immigration Services: The IRC offers high-quality, low-cost immigration legal services, assisting refugees and other vulnerable populations. Services include representation in connection with filing of applications and petitions for adjustment of status, family reunification, naturalization and other immigration benefits. In many locations, the IRC also offers classes in English language and civics to prepare individuals for naturalization. In helping refugees to attain citizenship, the IRC strengthens communities and encourages civic integration and participation.