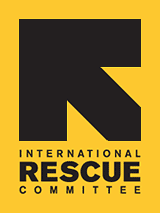 Save the Refugee Program!
If you or your family left Iran fearing religious persecution, you are a beneficiary of the Lautenberg Amendment – a very important piece of legislation that allows persecuted religious minority groups access to the United States through the Refugee Admissions Program.

Due to the ongoing budget problems in Congress, the Lautenberg Amendment has not been renewed since September 30, 2010. If it is not renewed in April, there is a very real possibility that it will never be renewed. This means that no more Iranian refugees will be allowed into the United States, and the program in Vienna will close completely. At this very moment, there are 2800 Iranians waiting for the amendment to be renewed so they can join their families in Glendale.

Please join the International Rescue Committee and other area refugee resettlement agencies for an emergency town hall meeting to discuss this issue, and how you can help ensure continuing access to America and its freedoms for all Iranian religious minorities.
· Where: Glendale Central Library Auditorium, located at 222 East Harvard Street, Glendale, CA 91205
· When: Wednesday, March 30, from 6—8pm

Parking will be available at the Marketplace Parking Structure, located at 115 North Maryland Avenue, Glendale, CA 91206.

If you cannot attend, please get the word out that the program may close soon, and contact your member of congress and/or Congressman Adam Schiff and ask them "Please support immediate renewal of the Lautenberg Amendment."

Find your representative: https://writerep.house.gov/writerep/welcome.shtml
Congressman Schiff's Telephone Number: (626) 304-2727
Congressman Schiff's Fax Number: (626) 304-0572
Congressman Schiff's Email Can Be Accessed Here: http://schiff.house.gov/