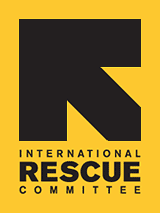 Student Donates Over One Thousand Books, Money to IRC Los Angeles
Twelve-year-old Liam Taylor donated over 1,000 books and nearly $200 to the International Rescue Committee in Los Angeles on Friday, October 22.

Liam took advantage of GenerationOn Kids Care Week, October 17—23, to start a service project at Luther Burbank Middle School. He applied for a grant from the Hasbro Children's Fund and was one of the 100 elementary and middle school students given $250 to "Make Your Mark on the World: Go the Extra Mile."

Liam decided to hold a book drive to benefit IRC's refugee families. He talked to his seventh grade social studies teacher, Mr. Carlos Pelayo, who helped him support the cause. Every student who donated books to the book drive became eligible to win a $25 iTunes gift card. As an additional incentive, a gift card was promised to the student who donated the most books.

"I knew kids wouldn't be interested if there wasn't a prize," said Liam.

These incentives certainly piqued students' interest. Two hundred of Mr. Pelayo's seventh grade students participated and donated a total of 1,170 used K-12 books to the IRC.

After taking into account money used for making flyers and purchasing gift cards, Liam presented a check for $181.64 to IRC Executive Vice President George Biddle. Liam requested that this money be used to purchase new phonics and/or literacy education books for refugees.

Liam first became interested in the IRC and refugees after reading "They Poured Fire on Us From the Sky," a book depicting three boys who journeyed throughout Sudan in search of refuge from Sudan's civil war. The IRC helped resettle Alephonsion Deng, Benson Deng and Benjamin Ajak in the United States in 2001; the three now have college degrees and frequently speak on behalf of the Lost Boys, boys who, like them, tried to escape the horrors of war from 1987—1989.

After learning how the IRC helped these Sudanese refugees, Liam and his mother, Julie Taylor, attended a volunteer orientation on August 26 in an effort to learn how they too could make a difference in the lives of refugees residing in Los Angeles County.

Liam is the youngest donor out of Los Angeles and the only student at Luther Burbank Middle School who participated in Kids Care Week 2010.

Liam says he is "definitely interested" in continuing his work with the IRC.