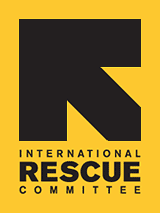 Students Opt for 'Alternative Spring Break' at the IRC
Students from Stanford University and the University of California, Irvine visited the IRC in Los Angeles during their "Alternative Spring Break," (ASA) which took place from March 22 to March 26. More and more, students across the country are opting for an ASA, an atypical approach to their academic break which promotes volunteerism and community involvement. Staff from the IRC in Los Angeles sat down with students from Stanford University for an informal discussion which touched upon several topics, including; IRC history, immigration, and refugee resettlement, among other pertinent refugee issues. Students from the University of California, Irvine opted for a more hands on approach by serving as mock interviewers for our Early Employment program. Refugees and asylees enrolled in the program had the opportunity to be interviewed one-on-one, by these students, in an effort to help them hone their job readiness skills. The students evaluated our refugees' and asylees' in the areas of professional appearance, resume, body language and interview responses.

For more information on how your group can participate, please contact our volunteer coordinator at volunteerla@theirc.org or 818-550 6220, ext. 6514.