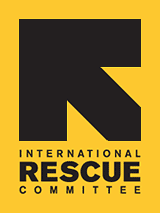 From Surviving to Thriving: Arin Reflects on IRC's Impact
Seven months ago, Arin arrived to the U.S. from Iran, as a refugee. His journey—from harm to home, began soon after. Recently, Arin opened up about his experience as a newly arrived refugee, and expressed how the IRC made his transition from surviving to thriving, possible.

1. What was your reason for seeking refuge in the U.S.?
We were a religious minority in an Islamic country, with some bothersome rules and laws, which finally led to our departure from Iran [to] the U.S.

2. Why did you choose to be enrolled in IRC's Early Employment Program?
I saw that IRC was offering me a great opportunity to familiarize myself with the system of employment and job seeking in the U.S. Imagine, a newcomer, with no idea about the U.S. employment system…[it was] a great offer!

3. Who was your mentor and what did they do to help you?
My mentor was Negin, whom I'm really appreciative of. We started with the very basic requirement, which was [creating] a resume, and after that, she told me about methods of seeking a job(s) [online]. She also instructed me on how to go to a job interview—what to say and what not to say, and also gave me everything I [needed] to start a career in this country. Everyone at IRC, no matter who or what their position, tried to help me however they could.

4. What are your thoughts on the IRC and the work that we do to ensure that other refugees are helped, during this significant transition?

The people at the IRC really care about refugees. They are doing everything they can to make sure the refugees are completely resettled. They are not just a "paper work" organization, they really care and help. I do believe in the IRC and their work.

5. Any stories, regarding your experience with the IRC, that you would like to share with the reader?
I have many because IRC was present and active, [in my life], during the last seven months. I consider them my friends, who help me however they can.