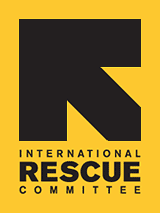 Volunteer Spotlight—Laura Peterson
As a Job Mentor in the Early Employment Program, Laura Peterson has worked diligently to assist her new asylee friend, seek and secure employment. Recently, Laura talked to us about her volunteer experience and what it means to be a part of the IRC family.

Tell me about your previous volunteer experience, working with refugees.
My first volunteer experience was mentoring homeless and highly at-risk youth. Then, I tutored undocumented and migrant workers' children. From there, teaching ESL as a vocation chose me rather than the other way around, and I became trained to teach in public schools…Eventually I worked in a dual capacity as a teacher in a class of 50 plus refugees, and as a program assistant for the anti-human trafficking program at my former employer (Refugee Women's Alliance), an IRC partner in Seattle. It turned out that I loved working with refugee parents every bit as much as their children.

Why did you choose to volunteer with the IRC?
I've been contributing financially to the IRC for years, and worked hand in hand with an IRC human rights attorney in Seattle, providing direct services and case management to trafficking victims. I have dear friends who have worked for the IRC [so], when I moved to California, I knew unequivocally that I wanted to get involved with the IRC in Los Angeles.

Who are you mentoring at the moment and, what has that experience been like for you?
She's mentoring me, actually. She's a phenomenal, amazingly impressive woman from Ethiopia. She's my greatest teacher and most favorite person in the planet right now. We're friends, and I am so very grateful. I thrive in direct service work, and feel extremely lucky.

Have you encountered any challenges while working with your friend? If so, what and how did you manage to overcome them?
The greatest challenge is continually letting go of the idea that I "understand." It's important to be ready to let go of preconceived notions. I'm always prodding myself to learn more about her, the world she came from, the one she lives in now, and what she needs—in her words and not mine. I'm still trying to make sense of the political and social circumstances that her life sprung from, and how best we can all work to change those circumstances for future generations.

What benefit do you feel you get from volunteering?
It's everything to me. Some say there is no such thing as true altruism—I don't care. I'm simply not happy if I'm not giving back.

How do you think your volunteer experience with the IRC will benefit you in the future?
In numerous and untold ways!

Any stories, regarding your volunteer experience that you'd like to share?
Honestly, there are too many to choose from, I don't know where I'd begin…You too can have amazing stories if you volunteer with the IRC!

How would you convince someone to volunteer at the IRC?
I'm a passionate advocate for everyone becoming a volunteer, becoming an activist, an environmentalist, humanitarian, whatever. Whatever it is that you want to do to give back, just do it. There are many paths up the same mountain. Go for whatever is that your personal combination of talents and interests compel you to do. Your life and perspective will never be the same, no matter what. Some people aren't capable of giving for whatever reason but, if you can, let go of your doubts, fears, and cynicism and humbly learn to walk your talk.