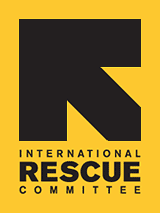 Wanted: Bicycle and Helmet Donations
The International Rescue Committee in Los Angeles resettles hundreds of refugees per year into the Los Angeles and Orange County area. In order to better serve our beneficiaries, the IRC in Los Angeles is looking to collect bicycle and helmet donations for our refugees as a way to promote environmentally friendly means of transportation, while helping reduce transportation costs for our refugees. Since many of our newly arrived refugees are unemployed and are enrolled in public assistance programs through welfare; buying bus tokens to use local transportation can prove to be a financial burden.

Help the IRC empower refugees to become more mobile and independent, while ensuring we protect our environment.

The IRC in Los Angeles is in need of the following donations:
Adult bicycles
Youth bicycles
Tricycles
Bicycle helmets
Bicycle accessories
Bicycle locks
Repair kits
For more information, please contact Bari Turetzky at Bari.Turetzky@rescue.org or by phone at +1 818 937 2865.