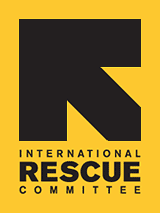 What does it mean to an immigrant to be an "American"?
By Olivia Russell
The process to become an American citizen is prescribed. But what being an "American" means to new immigrants is something personal. Many feel American long before passing the test and taking their citizenship oath.
"I already feel American," says Sarkis Goregian, an Iraqi refugee who arrived in Los Angeles just seven months ago. He says he is already an American at heart, despite the five-year process he must complete to gain citizenship.
While he has fully embraced this new identity, his family reminds him of his roots.
"Even my sister tells me, you are an Iraqi! And I say, but I don't feel like an Iraqi!" he says.
Becoming an American is not just about changing legal status for Goregian, but about being free to express your whole identity, unafraid.
"Here I can walk in the street. I can wear anything I want. I can sing in the street if I want," he said.
But not every immigrant takes so quickly to their new American identity. For some, the stamp of legitimacy provided by naturalization is more than a formality. Naturalization is the process by which they learn to embrace their new identity.
"I want to believe I am an American," said Hilaret (whose real name has been changed), a refugee from Iran on her first day of citizenship classes at the International Rescue Committee in Los Angeles. "This is the moment for me to believe."
Classes provided by the IRC in Los Angeles help immigrants prepare for the citizenship exam. The classes are highly interactive and offered in several languages (including Farsi, Armenian and Spanish). Each lesson helps students improve their English and learn American history, civics and culture. Instructors tailor the lessons to their students' experience, offering parallel examples from their countries of origin. They also conduct practice interviews with students to get them ready for exam day.
While the classes aim to provide students with the practical information and training they will need for their test, they also provide the opportunity for each immigrant to begin to confront what being an American will mean for them.
In 2012 alone, almost 700,000 immigrants became citizens across the U.S. For each of these people, becoming an American likely means something different. With so many new Americans every year, the U.S. is staying true to its longtime de facto motto, "e pluribus unum": From many, one.