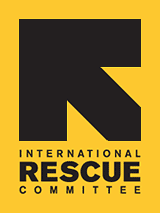 Write a Story and Win $15,000 for the International Rescue Committee!
AARP is sponsoring a Win & Do Good Contest and Sweepstakes; the individual that writes the most inspiring story about how s/he serve the community (within a 250 word limit) will win up to $15,000 for his/her favorite charity! There is even something in it for the person submitting the story!
Submit the essay by September 30th at http://www.createthegood.org/sweepstakes. Seven regional finalists will win $5,000 each for their chosen nonprofits, and one of those finalists will win a $10,000 grand prize for the charitable organization.
In addition, play the Volunteer Match Game now through November 18th for a chance to win daily $50 prizes. Each prize consists of two American Express $25 gift cards- one for you and one for your charity.
If you have any questions, please contact IRC's Development Manager, Bari Turetzky, at Bari.Turetzky@Rescue.org.