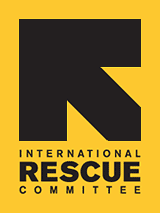 A REFUGEE WISH LIST
In Somebody's wish list might be getting a new car or buying a new home, for a refugee it's only one thing FREEDOM. The IRC in Miami ensures that newly arrived refugees besides getting the freedom and safety they need also get basic necessities such as furniture, cooking utensils and hygiene products- but we rely solely on donations to go beyond the basics to help these families and individuals create their new homes in United States. Please consider asking your friends, relatives and colleagues to support refugee families in their critical first months in the U.S. Here's an idea of items families need:

*Gift cards * Cooking supplies *Bikes *Automobiles *Gently used sofas, chairs, dressers, desks, bookshelves, coffee tables *Computers *Printers *Clothing to name a few.

Donations can be dropped off during business hours at our office 730 NW 107th Ave. Suite 100 Miami, FL 33172. All donations are tax deductible. For more information, please contact Oasis Pena, Program Operations Officer, at (305) 640-9881 Ext. 31 or by e-mail at Oasis.Pena@rescue.org.

*For furniture items, please contact Miguel Molina, Logistics Coordinator, at Miguel.Molina@rescue.org to coordinate a drop off or pick up.