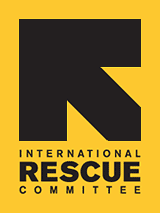 A Christmas Eve Lunch for Our Neediest families
On Dec. 24th a local Restaurant, Tira.D.Toss, along with support of Goya Foods held a Christmas Eve Lunch for needy families; several IRC in Miami refugee families were invited to participate!

Tira.D.toss, which serves a fusion of Peruvian and Japanese food, opened their doors to eight Miami beneficiaries and their families. The families were served all they can eat turkey, yellow rice, beans, and a delicious Peruvian drink called maracuya. There was also some candy goods for the children. Thank you to Tira. D. Toss and Karen Iglesias for coordinating the event and making our beneficiaries' Christmas a memorable one.