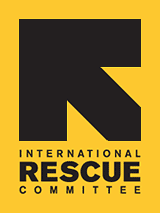 Citizenship Day and ESL/Civics Graduation Event on Sept. 14
"…As we mark this 225th anniversary of the signing of our Constitution, we also recognize the candidates for citizenship who will commemorate this day by joining our American family. For more than 200 centuries, our country has drawn enterprising men and women from around the world—individuals who have sought to build a life as good as their talents and their hard work would allow. Generations have crossed land and ocean because of the belief that, in America, all things are possible. As a new group of citizens takes an oath to support and defend our country's oldest principles, we affirm another truth: that our American journey and our success would never have been possible without the hope, the drive, and the irrepressible optimism that every generation of immigrants has brought to our shores. Across our country, Americans are working side-by-side with our Nation's newest citizens to build strong, welcoming communities that embrace the talents and contributions of all their members," so were the words of President Obama in his Constitution Day and Citizenship Day Proclamation on September 13, 2012. The next day, IRC in Miami Executive Director Suzy Cop reflected on those words, in front of a room of newly minted and soon-to-be U.S. citizens and their relatives and friends.

Our Citizenship Day and ESL/Civics Graduation event, held on Friday, September 14th, celebrated the accomplishments of nearly 25 students and program participants in the naturalization program. Over the past few months, this group had sacrificed evenings and weekends with loved ones and endured demanding work schedules, all to study and prepare for the day of their Citizenship Interview, where they needed to demonstrate legal and moral eligibility for naturalization, the ability to speak, read, and write English, and knowledge of U.S. Civics. But they were not alone; IRC in Miami had been there by their side, every step of the way, for some at the very moment they applied for citizenship. For some of them and for others, we also walked with them on the path to learning about the United States, its history and government and civics, and mastering the testing requirements. We informed, demystified, role-played, and coached. By the end of the class or set of practice sessions, students were more than ready to face their citizenship interviewer.

For people like Vilma Perdomo and Luisa Collado, natives of Venezuela and Cuba respectively, the day of the Interview had arrived and it was an exam they passed with flying colors after months of studying and interview practice. Though they had never met until the day of our event, they shared one common desire in seeking U.S. naturalization: the dream to vote. For Luisa, who had taken her Oath of Allegiance the day before and had her Certificate of Naturalization in hand, the day could not come any sooner and shortly after our event, she was assisted with her Florida voter registration and passport applications. Vilma, who coincidentally had her interview also the day before, would have her swearing-in ceremony a week later and would, with plenty of time, have the opportunity to register to vote for the upcoming national elections.

Graduates like 80 year-old Inés Dávila and 63 year-old Roberto Cabrera Vázquez, the most senior students in the two English language advanced Citizenship classes, perhaps worked harder than anyone to attain the level of proficiency and knowledge required for the test. Both were full of joy at the event. They were eager to join relatives as U.S. citizens: U.S. born daughter and great-granddaughter for Inés and a wife who is already naturalized for Roberto.

All students and program participants received a certificate of completion, honoring, especially for the students, their great effort in their 12-week course. Volunteers in attendance Silvia Jiménez and Susan Tapia received certificates of appreciation for their indefatigable labor with students in the classroom and commitment to the naturalization program and IRC's mission.