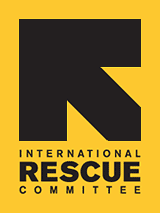 Field Trip to See the Movie "Lincoln"

On Dec. 5th, 15 ESL/Civic students, along with 5 volunteers from the IRC in Miami, took a field trip to see the movie "Lincoln". AMC theaters provided 10 complimentary passes to the theater and the IRC in Miami also contributed to make the experience possible. The class consisted of individuals in their mid 30s to about 70 years old, none being native to the English language. For at least 5 students this was their first time at a theater in the U.S. and their excitement was shared.

Prior to the movie viewing, the class gathered at the theater for a brief overview of the movie's themes, things they had been studying in their civics class: slavery, the Civil war and the 13th amendment. With an idea of the movie's plot, the students enjoyed the movie, with a popcorn and drink in their hands, and were not disappointed. Apart from enjoying the history they were learning, they enjoyed the artistry of the movie. After the movie the class gathered again to discuss any questions they might have had. Many expressed a deep gratitude for being able to experience such a fantastic movie. Thanks to AMC and the innovative ideas from the IRC in Miami team, the students enjoyed an enriching and educational experience.