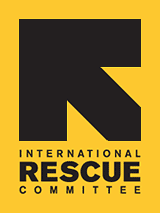 The First ESL and Civics Graduation of 2013

The IRC lobby was buzzing with excitement and laughter on January 15th as 20 students from the ESL and Civics class, and their families, came together to celebrate their graduation from the course. To open the night, Oasis Pena, IRC in Miami's Development Manager, shared a word of encouragement and honored the class on a job well done. A guest at the celebration, Lourdes Cosio from the office of Congressman Mario Diaz-Balart, also greeted the class, wishing them luck on their pursuit to citizenship.

For many of the students, this was their second class with IRC, graduating previously from a preliminary ESL and Civics class. More than half of the class has already applied for citizenship and 2 students took their test on the morning of their graduation from the IRC program. Taking a moment to address their fellow classmates, the 2 students shared the importance of being well prepared for the unpredictable test format and expressed gratitude to Dulce their instructor and Yauheniya, from the IRC immigration Department, who prepared their naturalization forms. All of the students received a certificate for their participation in the class.