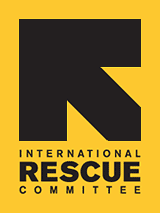 The Impact of Our Work
Elisabeth is a young well presented woman that was enrolled into IRC's Matching Grant program. She actively participated in the employment orientations and never missed her appointments with her case worker. We set an appointment with Elisabeth to do her resume and fill out an on-line job application for Ross we then contacted the manager and explained to him about the IRC and the program. The manager was inspired by our mission and the way we guide our clients in preparing them for the workplace. As a result, he continues to contact the IRC for potential new hires.

We worked with Elisabeth doing mock interviews; she went confident to meet the manager and got the job. Three months later Elisabeth came to my office to thank us for the help we had given her, she said the job application, the training and the emotional support were the keys to her success. She is still working at Ross, getting more hours and responsibilities. She is also inspired and willing to help other clients from the IRC by recommending them to Ross.

Assistant Employment Specialist Ana Orduz concludes the story by saying, "There's a lot of gratification from the work we do when you finally get to see the results in your beneficiaries and the impact we have in their lives".