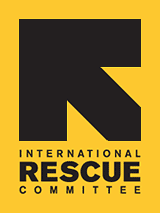 THE IRC CELEBRATES THE HOLIDAY SPIRIT WITH A PARTY FOR REFUGEE & VICTIMS OF HUMAN TRAFFICKING CHILDREN
On Saturday, December 11th, the International Rescue Committee (IRC) will hold its biggest event of the year at the Miami Children's Museum, a Christmas party for over 250 children and their families. The IRC has invited asylees, Cuban parolees, refugees and victims of human trafficking to come together to celebrate this special time of year. The families will share a warm meal and enjoy a night of exciting musical entertainment with the performance of various local artists. The children will be delightfully greeted by Santa Claus, Mrs. Claus and their helpers, as they receive donated toys collected from members of the community. It will be definitely be a night to remember, marked with family fun and holiday spirit.
As the South Florida community is one of the main receptors of refugees, the IRC would like to extend a special thanks to this community for its continued support for refugees and victims of human trafficking. As of now, the IRC has collected over 70 donated toys for the boys and girls of refugee families, but it still has a long way to go. With a goal of 200 toys, the IRC is asking the community to extend a hand and help put smiles on the faces of refugee children by donating unwrapped toys any time before the event. Remember the holiday spirit and help us make this event a truly joyous one for all of the children and families involved.