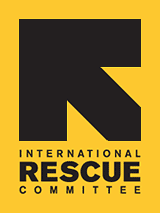 The IRC in Miami's 9th Annual Thanksgiving Feast
MEDIA ALERT—November 19, 2012
Contact: Oasis Pena (Miami)
786-547-6652, Oasis.Pena@rescue.org
Lucy Carrigan (New York)
212-551-0969, Lucy.Carrigan@Rescue.org
The IRC in Miami's 9th Annual Thanksgiving Feast
IRC in Miami, Gaby Espino Will distribute Thanksgiving Dinner Bags for Refugees from around the World at the International Rescue Committee in Miami
Miami— This Tuesday, refugees from some of the world's worst conflict zones will gather at International Rescue Committee in Miami to celebrate Thanksgiving. For these refugees, all of whom have recently arrived in the city, this will be their first time celebrating this most American of holidays.

The Thanksgiving Donation Dinner Bags, hosted by the International Rescue Committee in Miami, will have Gaby Espino, Actress, Show Host and Model helping us distribute to Refugees, Asylees and Victims of Human Trafficking from Colombia, Venezuela, Cuba and Haiti, families will mingle with IRC staff and volunteers and get the chance to learn the history of Thanksgiving and the stories of the pilgrims who came to the United States in search of a better life. In many ways this is a familiar story for refugees who were forced to flee war or political oppression and who are eager to embrace all that life in the United States has to offer.

Who: The International Rescue Committee in Miami
What: International Rescue Committee in Miami- 9th Annual Thanksgiving Event
Where: International Rescue Committee in Miami, 730 NW 107 Ave. Suite 100 Miami, Florida 33172
When: Tuesday Nov. 20, 2012 from 6:30 – 8:30 PM.

If you would like more information or are interested in covering this event, please contact Oasis Pena at 305-640-9881, oasis.pena@rescue.org or Lucy Carrigan at 212-551-0969, Lucy.Carrigan@rescue.org.

About the International Rescue Committee: A global leader in humanitarian assistance, the International Rescue Committee works in more than 40 countries offering help and hope to refugees and others impacted by violent conflict and disaster. During crises, IRC teams provide health care, shelter, clean water, sanitation, learning programs for children and special aid for women. As emergencies subside, the IRC stays to revive livelihoods and help shattered communities recover and rebuild.

The International Rescue Committee began aiding refugees and asylees in Miami in 1960. Since then it has helped more than 20,000 new arrivals to settle in and restart their lives in southern Florida. Visit rescue.org for more information.