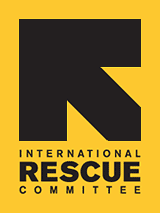 Local Employment Success
Employment is key to effective resettlement of every refugee family. Over the past year IRC clients have struggled to find jobs, uncovering a deepening crisis that runs parallel to the growing unemployment rate of the Miami-DadeCommunity. To ensure that every client will achieve their goal of financial self-sufficiency, IRC staff and volunteers have 'hit the pavement,' so to speak, making phone calls and knocking on the doors of local businesses in pursuit of opportunities for refugees, asylees and victims of human trafficking.
As a result, IRC continues to operate successfully within a battered employment market. In October, the newly opened Anthony's Pizza of Miami Lakes offered five young men their first jobs in the United States, proving that there are still employers out there that are willing to give refugees a chance. Their supervisors report that all five of them have adapted to the work environment quickly and have proven themselves as dedicated and reliable employees.