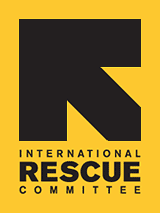 Miami's New Roots, New Knowledge: Health Education
The IRC in Miami enhances services by providing health related workshops and literacy courses to help IRC beneficiaries obtain, process and understand basic health information and services needed to make appropriate health decisions.
With generous support from Simply and Access Community Medical Group, IRC Miami has been hosting volunteers that have been providing monthly health workshops. Since its inception in May 2012, the workshops have provided vital health and nutrition-related education to over 30 IRC Miami clients. The group has concentrated on educating the participants in factors that increase risk of heart conditions, including high cholesterol levels and high blood pressure and diabetes and teaching on what to do next to protect their health, including improvements to diet, food to avoid and exercises to improve their health. The workshops are offered on a monthly basis to all newly arrived refugees and asylees. The next workshop is Friday, August 31, 2012 at 10:00AM.
Vital health literacy is also being offered to recently arrived Haitian women in North Miami Beach. This is part of IRC Miami's 30-week, 2-hour health literacy course funded by Florida Blue. Women are taught about nutrition, preventative medicine and wellness from the Staying Healthy: an English Learner's Guide to Health Care and Healthy Living curriculum. The Florida Literacy Coalition's Women's Health guidebook is also being used to provide supplementary information. The program also includes guest lecturers from practitioners in the field who will provide culturally-appropriate and community resources. The next 10-week session is scheduled to start the week of September 3rd.