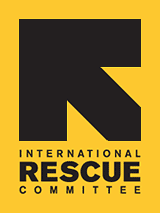 My own personal experience in Haiti by "Oasis Peña"
My name is Oasis Pena (Program Operation Officer) of the IRC in Miami. After 23 years of working with the organization and helping resettled thousands of refugees; my dream of visiting Haiti finally came true. On December 6, my life was about to change. The trip to Haiti has been one of the most rewarding experiences I've ever had in my career. During my journey I had the opportunity to visit four refugee camps that sheltered over 3,000 families. All the camps were child friendly and even though more than half million quake survivors are still homeless, the IRC makes sure children have a safe place to play, sing and to recover from their trauma.

I was impressed on how beautiful the country is and how warm and happy the people are. It was interesting to see the streets of Port-Au- Prince full of people on their daily living, children commuting to school and small stands with items to sale. All you see are improvised shelters and also camps where people live in tents and with no electricity or water, but regardless how bad the situation is you see them smiling, dancing, working and continuing with their lives. Many people lost relatives and their houses but when you speak to them they are thankful to be alive and do hope for a better future.

I do thank the IRC for this great opportunity of traveling to Haiti and meet many of those families that the organization assists every day, from a country that slowly recovers and rebuilds. The IRC Staff in Haiti are truly dedicated and willing to assist as many people as possible. I would love to go back and hopefully will be a longer stay, so I can enjoy Haiti and the beauty of their people.