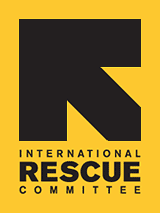 POR TI HAITI BENEFIT CONCERT
Por Ti Haiti will be an event to raise money for the victims of the earthquake in Haiti. In hopes of helping Haiti after the devastating events, ID Media Group together with other companies and artists have joined forces to make a memorable event to raise funds for Haiti. It started with the making of a song for the people of Haiti, but the project continued to grow. More artists, more companies, one goal.

Already more than 15 Latin artists, Grammy winners and nominees, have agreed to participate in the production of the song and the concert; Hoja Seca, Elsten Torres, Raul Del Sol, Xarah, Cesar Franco, Amaury Gutierrez, Eduardo Osorio, Fernando Osorio, Ines Gaviria and many more to be confirmed.

The song will be released and performed for the first time the day of the concert, and the event itself will be filmed. A DVD with a video clip of the making of the song and the concert will later be sold in iTunes to continue raising funds for the cause.

Event date: March 27th at 7:00pm
Venue: Cifo Building located at 1018 North Miami Avenue Miami, Florida 33136
All proceeds from event, DVD selling and Itunes downloads will go directly to IRC Haiti relief fund.