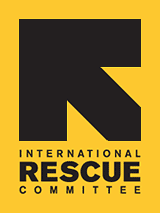 Refugee Success: Eli Buys his First Car!
Driving a car for the first time is an unforgettable experience. That cool crisp feeling of the steering wheel leather tucked beneath your fingers and the adrenaline rush you experienced when you turned the ignition for the first time stays with you forever. For the average American, buying or being given a car is a virtual rite of passage. We know our chance will come, and we prepare for it with eager confidence. For a refugee who has arrived to the United States without a single possession, starting their lives again from scratch, owning a car is a privilege. It is an accomplishment made possible only through resolve, sacrifice and perseverance.

This month, IRC Miami is proud to see one of its first free case clients from Africa achieve this extraordinary feat. Eli Bakala, a refugee client from Congo Brazzaville, who was resettled by IRC Miami back in September 2009, along with his brother, sister and mother, recently obtained his license and is about to buy his first car. After months of toiling through hour and a half commutes to work, six or seven nights a week, a journey that is not uncommon to new comers in South Florida, Eli saved enough money to make the purchase while also assisting his family in paying for household expenses. With IRC's help, Eli was offered a production job at Cusanos' Bakery in Hallandale Beach Florida shortly after he arrived. Today, IRC celebrates this special event as a reflection of the collective spirit of these amazing individuals, whom we have the privilege of assisting every year. Cheers Eli, we salute you!