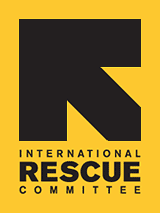 Refugee Success Spotlight: Hard Work Pays Off
In August 2011, Asol Narbona Basterrechea arrived in the U.S. from Cuba with her husband, Osvaldo Gonzalez Gutierrez and son Omar. Shortly thereafter, the family was enrolled in the IRC's employment program.
During the IRC's annual holiday party, Asol was the lucky recipient of an education scholarship from the South Florida Institute of Technology, a proud sponsor of IRC programs. Asol could hardly wait to enroll in the Institute's Medical Assistant program and started attending classes in January.
Asol continued to work as a housekeeper and attended classes. Although it was difficult to schedule work and school, she had the support of her husband who took care of their 10 year old son while she in school.
Shortly after receiving her diploma, Asol came to the IRC Miami office with her family to complete their adjustments of immigration status. While in the IRC office discussing her immigration application with the immigration specialist, Asol received a call from Pasteur Medical Center offering her a position.
Asol started work on the 13th of September and couldn't be happier that her perseverance paid off, however she acknowledges that without the help of the IRC and the South Florida Institute Technology, this opportunity wouldn't have been possible.