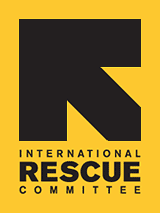 REGINA BERNADIN RE-JOINS THE IRC FAMILY
The IRC in Miami welcomes back Regina Bernadin, who has re-joined the IRC Miami staff as Program Manager. Regina joined the Miami team in 2005 as a Case Manager for the Trafficking Program and was shortly thereafter promoted to Program Manager.

In 2009, she was hired by the Florida Department of Children and Families, as the Refugee Services' first Statewide Human Trafficking Coordinator. As coordinator she was responsible for facilitating and addressing human trafficking initiatives, developed and implemented human trafficking curriculum and trainings, as well as providing technical assistance to department staff and other local, national and international organizations and governments.

Most recently, Regina has been working as an independent consultant providing training and technical assistance on human rights issues in addition to pursuing a Ph.D. in Conflict Analysis and Resolution from Nova Southeastern University.
As a Program Manager her duties will be split between overseeing the trafficking program and pursue new funding opportunities for the Miami office. "I'm ecstatic to rejoin the IRC family. I feel proud to work for an agency of such caliber. The staff shows true dedication to the people they serve and have a proven track record to support that. I'm happy to be a part of the IRC team once again" Regina says.

We are thrilled to have her back!!