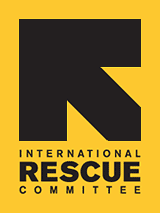 Staff Profile: Dulce Reyes, ESL/Civics Instructor
The staff of the IRC in Miami is proud to welcome Dulce Reyes as the new ESL/Civics Instructor. Dulce will be providing ESL and Civics Instruction to Lawful Permanent Residents applying for citizenship. She will provide orientation, training and work closely with Cristina Collado, Immigration Specialist and the Immigration Caseworker.

Dulce recently moved to Miami from New York City, where she gained over 10 years of experience as a certified public ESOL and Spanish high school teacher, immigrant and new citizen advocate, community organizer, program manager, funder and volunteer. She holds a Master's Degree in Sociology from Brooklyn College, City University of New York.

In 1999, she was the Director of the Newcomer Community Action Program for the New York Immigration Coalition. In 2001, she joined FDR High School as a NYC Teaching Fellow, Certified ESOL and Spanish High School Teacher and in 2004; she worked at Medgar Evers College as Assistant to the Director of the Women's Center. Prior to joining IRC, Dulce served as International Program Officer at the Astraea Foundation in NYC. Astraea Foundation is one of the top ten LGBTQ grant makers in the US and in the Global South and East.

Please join us in welcoming Dulce to the IRC in Miami Team.