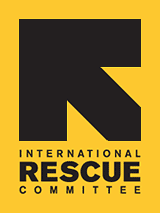 Success Story: Struggles Turn to Joy

Pedro Hoyas was petitioned by his family and arrived from Cuba a year ago with his wife and son. Pedro, 42 years old, knew no English and despite the uncertain road ahead of them was determined to find work. His wife, unfortunately, struggled emotionally with leaving behind family and starting a new life. With much coaching and guidance from the IRC in Miami Employment team, Pedro was offered a part time position in the G by Guess warehouse at a local mall, unloading the merchandise from the receiving trucks. After only weeks, he was offered a full time position and things began to look up for him and his family.
Just recently Pedro came by the IRC in Miami office to pass out his new Business cards. Pedro had saved up enough money working at G by Guess to start his own Mobile Carwash business. Still working full time at Guess and with his new business, Pedro and his family are doing very well! His wife is now his business accountant! Pedro has several happy costumers at the building where IRC in Miami resides. He is kind enough to throw in a complimentary air fresher!