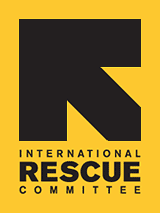 Tatiana Guest, Once a Volunteer, Now a Full-Time IRC Miami Employee
Tatiana Guest became a volunteer in June 2011 and worked as a match-grant intern. Now, after six months of volunteering, Tatiana has become a full-time employee. She helps the IRC in Miami beneficiaries create resumes; fill out job applications, and contacts employers to ask them about job openings. Tatiana is thrilled to work at the IRC in Miami. She says it is a very humbling experience to see how much her clients want a job, and to learn about all of the things they have been through. Her job is challenging, but being able to help clients and be a part of their new life is extremely rewarding.

Tatiana herself came to the United States as an asylum seeker from Colombia in 2001. When she arrived her family did not have the support that the IRC gives to refugees, so she appreciates the difference IRC's services can make in refugees' lives that much more. Tatiana is proud to be able to help people with similar stories to her own. "Every family brings a story, and every family changes your life a little bit. I'm fascinated by the power the IRC has to change so many lives in so many places around the world" she says.