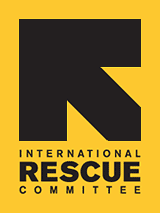 Welcoming new additions to IRC in Miami team
We are pleased to announce that our office has a new Employment Specialist and Bookkeeper, Beatriz Ayende Millet and Yirama C. Medina

Beatriz Ayende Millet received a Bachelor of Arts degree in Art Education and Psychology from the Inter American University in Puerto Rico and has worked in the field of human resources for over 7 years. Before joining IRC, Beatriz worked as an independent consultant and worked with a variety of clients where she helped recruit, conduct skills testing, monitor candidates' daily performance and supervised clients' support staff. Prior to that she worked as a career service specialist at ATI College of Health here in Miami where she provided job leads, maintained a database of employers, advised students on effective job search strategies and placement techniques. During her tenure the program enrollments increased by over 74%. She is very proud to be part of the IRC in Miami, an organization that cares for human rights and welfare. "I feel I am doing my part in society to make a change for the better. Coming from a small island were resources and opportunities aren't as vast as they are in America, I want to give back to our clients at IRC the Employment opportunity they deserved so that them too can live a better life", she says.

Yirama C. Medina joined us from the private sector, bringing experience as a bookkeeper and property manager in the real estate industry. She worked at Infinity International Realty and Angel Property Management, managing a portfolio of 19 rentals and 2 HOA. Yirama holds a Bachelors Degree in Business Administration and a Bachelor in Economics, both from Florida International University, where she graduated with honours, earning Phi Beta Kappa and Beta Gamma Sigma membership.When she first learned about the IRC, she found its mission and culture to be highly compatible with her personal and career objectives. "It pleases me greatly to be able to contribute to the collective effort to assist those being forced to leave their homes and their families, a condition I can identify with", Yirama says. It is also an enriching experience to work and learn from a multicultural team of professionals and affable individuals. I look forward to a long career at the IRC in Miami", she adds.

Please, join us welcoming both Beatriz and Yirama to the IRC team.