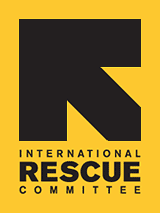 A Glance At Our Accomplishments For 2009
2009 has been a fruitful and busy year for all of us here at the IRC NY Regional Office. From January to early December, our New York and New Jersey offices resettled 752 refugees from countries such as Bhutan, Iraq, Cuba and Burma among others.

IRC NY is also proud to announce the launch of the following new programs and partnerships:

The Integrated Social Adjustment Program – partnering with Creative Alternatives of New York, IRC NY provides cultural orientation information, content based English language instruction for Speakers of Other Languages and positive psychosocial support and community building through therapeutic drama. This project was made possible with support from the Office of Refugee Resettlement

New Jersey Refugee Health Initiative - offers health literacy workshops to newly arrived refugees in New Jersey and supports local refugee-serving healthcare professionals with cultural competency training and background knowledge. This project was made possible with support from New Jersey Health Initiatives of the Robert Wood Johnson Foundation.

The Refugee Youth Program's Leaders in Training Project Expanded to Serve Staten Island Youth – the L-I-T Project helps older refugee youth in New York City improve their academic, higher educational, and employment readiness, while providing roles of responsibility and opportunities for civic participation.

Care to Knit, Inc. – partners with IRC NY to provide hand knit hats, scarves and blankets to all newly-arrived refugees.