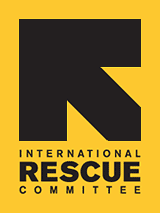 A Partnership of 17 Years Helps NJ Refugees and Strengthens Communities
Building on a successful partnership of nearly two decades, Silver Line Windows recently awarded the International Rescue Committee in New Jersey (IRC-NJ) a $20,000 grant to support the basic needs of refugees, such as food and housing, as they resettle in New Jersey. Silver Line donates funds to charities through its parent company, Andersen Corporation.

Silver Line Windows and the IRC began working together in 1993 when IRC-NJ started providing Silver Line with free job placement services. Quickly, Silver Line saw that the job candidates were not only a good match for vacancies, but they were also hard-working, multi-lingual and dedicated.

Jackie Rahbari, Silver Line Human Resource Manager, explains, "IRC candidates came from all social and cultural spectrums, and they brought hope, joy and willingness to do and learn any type of work available in Silver Line's plants. Many of them started in the factory as production workers. As they learned new skills and improved their English, many of them began to get promoted. Some of them are working in our IT department, some are supervisors, and many others are mechanics and technicians. As they became more and more involved in the business, Silver Line supervisors and managers also became increasingly aware of their situation. In 2006 and 2007 when refugees from Burma began arriving in greater numbers, Silver Line – Middlesex made a food and clothing drive for the recent refugees that were arriving."

Over the last seventeen years in North Brunswick and Middlesex, New Jersey, the last four years in Lithia Springs, Georgia, and the last two years in Garland, Texas, close to a thousand refugees resettled by IRC have found employment in Silver Line Building Products Corp. factories and thus the opportunity to provide for their families, rebuild their lives, and contribute to their new communities. The partnership between Silver Line Building Products Corp. and IRC is an enduring testament to both organizations' shared commitment to improve people's lives and strengthen the communities in which both organizations work.

Silver Line first funded IRC New Jersey's work last year and was happy to renew its support. Silver Line's generous funding will help provide crucial cash assistance for shelter and other immediate client needs, transportation, clothing items and other program expenditures needed for smooth operations, while refugees acquire the skills needed for long-term independence and community integration.