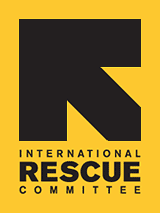 And the Civic Leadership Award Goes To ...
To mark the ending of the IRC in New York's Refugee Youth Out-of-School-Time (OST) Programs for the academic year 2011-2012, the IRC in conjunction with its creative arts partner, Artists-Striving-To-End-Poverty (ASTEP) held an End of Year Celebration which brought students, parents, IRC staff and volunteers together for an evening of performances, food and awards.

The room was filled with anticipation as the award recipients for Most Improved Student and Most Committed to Learning, among others, were announced. The student award that garnered the greatest applause however was the one for Civic Leadership - an essay competition which was extended to the year's Leaders-in-Training students, in which they had to discuss the qualities of a true leader and how their personal engagement within the community exemplified these qualities. Although all of the entries in the competition were commendable, Poe Koe's essay unanimously stood out. Without further ado, here is Poe:

I am a Karen from Burma. When I was in Burma, I never thought I would have opportunities to get a good education because my parents couldn't afford to send us to school. The Karens have been oppressed politically, economically, and educationally. Our schools were taken by force and many were destroyed by the Burmese military. We lost all our freedom. Because of that my family moved to Thailand, Mae La refugee camp when I was six years old. I didn't live with my parents because they were too poor to send us to the camp schools. Instead, I lived in the Orphanage School inside the camp for about seven years. Three years ago, I decided to come to the U.S. with my sister to improve my personal skills, get a good education, and support my family.
When I got to New York City, I didn't know anything about American culture, didn't speak English, didn't know anybody, and didn't have the skills to express myself. I had a hard time adapting to a new culture and beginning a new life but I overcame these challenges because I work hard and never give up. Every program and activity has helped me overcome these challenges. Leader In Training (LIT) is one of a programs which gave me opportunities to develop leadership qualities and skills.
A good leader has exemplary character, is trustworthy to lead others and to live his/her life with honesty and integrity, has the ability to take risks with confidence and be mentally strong. Effective leadership necessitates good communication skills, setting goals for others, being able to listen to new ideas with openness and the ability to think differently or creatively. Participating in the LIT program, I've gained valuable contacts with other members of leadership teams, learned the responsibilities of a leadership role, and shared our knowledge and experience. This program gave me better understanding of good leadership behavior. LIT students always communicated in English, which improved our English skills. We met other LIT members from different schools, did volunteer work, which developed our relationships and networking, and visited and researched different colleges based on what major we want to study. Of course, we had fun. This experience made me stronger because I became more confident.
Since I became a LIT member, I continue to improve my leadership skills and qualities through different organizations and communities. I also used my leadership skills in programs such as Big Brother Big Sister (Credit Suisse), Global Potential, Reel Lives, Student Government, Soccer Club, and Art Club. In these programs I met people from all over the world and shared my experience and knowledge. Student Government is one of the most interesting because my responsibility is to take an action as a leader representing all students. Members meet every Monday, share ideas including those from other students and organize school activities. We work very hard to make our school better. Our teachers said this year Thanksgiving was "the best" ever because we worked very hard for all students. I always go to the IRC and to Saturday program. I talk to people, ask questions and they always encourage me and give good advice. People who work there have become my best friends.
Thanks to the LIT program, I am more confident because I understand that a leader must have good skills and strong qualities. My goals are go to college, improve my leadership skills and become a social worker. This country has great opportunities and I have the freedom to express myself.