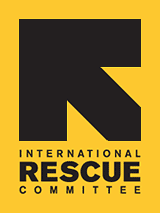 Celebrating 30 Years
The Refugee Act of 1980 celebrated its 30th anniversary this year. The signing of this historical law resulted in the creation of "The Federal Refugee Resettlement Program to provide for the effective resettlement of refugees and to assist them to achieve economic self-sufficiency as quickly as possible after arrival in the United States".

Since its enactment, over three million refugees who were once persecuted in their home countries because of race, religion, nationality, membership of a particular social group or political opinion have resettled in the United States.

The same year the Refugee Act was instated, the IRC in New York resettled a young Vietnamese refugee together with his sister, brother and 5-year old niece. The young family fled Vietnam in 1978 on a cargo ship with over 3,300 other refugees bound for Hong Kong. Without permission to dock at its destination, the ship remained at sea for over a year until it was steered into the harbor by a severe thunderstorm. Jimmy Lu and his family were arrested and later taken to a refugee camp. Many months passed until they were finally accepted into the U.S. Refugee Resettlement Program. Jimmy and his family landed at JFK airport on March 18, 1980, only three days after the Refugee Act was signed by President Jimmy Carter.

On April 14, 1980, Jimmy began his career at the IRC in New York as Placement Assistant, marking the beginning of a 30-year long commitment to assisting newly arrived refugees adjust to their new lives in the United States. In his role as Employment Specialist, Jimmy has placed more than 4,000 refugees in employment over the course of his career. "Every time I see a newcomer, I am reminded of what I felt when I first arrived." IRC staff members say that when they run into refugees who arrived during the Kosovo crisis, during the West African wave, and more recently from Burma, Bhutan, Tibet and Iraq, they all remember Jimmy – the person who gave them a chance at success in their new home.

With over three decades of service, dedication and outstanding contribution to the refugee community in New York City, please join the IRC in congratulating Jimmy Lu as one of the 2010 recipients of the Sarlo Foundation Award for Distinguished Humanitarian Service. Jimmy's 30 years of service is an inspiration and testament to the spirit of the Refugee Act itself.