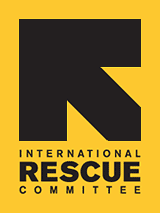 Celebrating the First New Roots Harvest in the Bronx
Harvest is in earnest at the New Roots Drew Gardens in the West Farms neighborhood of the Bronx. After a busy season of tending to the garden plots, chopping and sifting compost, weeding and watering newly planted crops, the IRC in New York in conjunction with Phipps Community Development Corporation held its first Harvest Festival at the end of September, to share the fruits and vegetables of the gardeners' labor.
The IRC in New York's Executive Director James Lenton, and English Language and Literacy Coordinator Lisa Brochet, together with Phipps' Director of Environmental Education Jennifer Plewka, welcomed gardeners and guests to the event, congratulating the gardeners for their hard work and consistent dedication to the development of a wonderful community of multicultural gardeners in the Bronx.
Following the opening remarks, participants to the event were treated to a resplendent dance performance by IRC's very own Bollywood Angels – a dance troupe composed of refugee and asylee youth from Bhutan, Burma, and Tibet, participating in IRC's Refugee Youth Program. Gracing the stage with their presence, the Bollywood Angels dazzled the crowd of visitors under the careful choreographic supervision of volunteer Bollywood dance instructor, Goldie Fernandes. Following the dance performance, the younger participants were treated to their first piñata experience and the irresistible quest for candy.
While some refugees use the New Roots garden as a resource to stock their kitchens, others just enjoy the break from city life the green space provides. "The garden has served as a special place that has helped to ease clients' transition to NYC," Lisa Brochet observes. By the end of October, cauliflower, collard greens, and potatoes will be coming up, and the refugee farmers are looking forward to stocking their kitchens with more food grown under their steadfast care, in the city they now call home.
Click here to view pictures of the Harvest Festival.