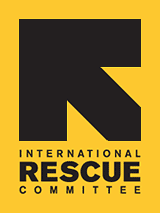 Citizenship Workshop
For many refugees and immigrants in the U.S., the path toward Citizenship can seem overwhelming, often not knowing what to expect when faced with the prospect of filing for naturalization. Conscious of the challenge, the IRC in New York's Immigration Program took a step toward making that process easier by hosting its first in-house Group-Processing Clinic for naturalization applicants last month. The event was conceived as part of IRC's nationwide naturalization initiative: Pathways to Citizenship.

During the clinic, the IRC in New York's Immigration team incorporated CitizenshipWorks (CW), a web-based program that provides tools designed to help applicants assess their citizenship eligibility. CW incorporates interactive online interviews and tutorials so that its users can better understand their eligibility and the naturalization process. CW was an important aspect of the clinic because it allowed applicants to answer questions about naturalization, print out the information, and review it with an IRC staff member before beginning the application process.
The clinic took place at the IRC in New York's office in West Midtown on June 20 – a date chosen for its significance as World Refugee Day. The clinic was run by 7 IRC staff members, 8 of its interns and 2 volunteers from Immigration Advocates Network (IAN) to assist with CW. 20 applicants were served during the clinic. While some required follow up appointments in order to complete their applications, 80% of the applications were filled out that evening. All 20 applications were submitted to USCIS within days of the event.
When asked about the significance of group-processing clinics like this, the IRC's Director of Immigration, Paula Forero, said "they allow us to serve more Citizenship clients at once and make us more competitive because we'll be able to serve more people in our locations, and hopefully attract more local funding."
Those who attended the evening clinic represented a diverse pool of naturalization candidates from around the world. Some were current IRC clients and others were introduced to the IRC through the advertising for this event. The primary advertising included recruitment from current eligible clients and an ad printed in AM NY. Naturalization services at the clinic were free and a number of fee waivers were submitted alongside the applications in order to cover the USCIS application fee. Many of the applicants had been pre-screened by phone prior to the clinic.
Assyatou Sow, Immigration Program Manager and BIA Accredited Representative for the IRC in New York and New Jersey offices, stated that the New York office intends to host another naturalization group-processing clinic in September. She hopes to improve the process by arranging a group consultation for clients with the CW tool before the clinic and by focusing on completing more straight forward naturalization applications.
"Given that NYC was our first event, the clinic model is very much still a work in progress," says Jessica Peña, Immigration Legal Officer for the IRC. Citing interest from other IRC offices like Los Angeles, San Jose, and Miami, she is hopeful that similar clinics will catch on. "The one thing we want to make sure of is to create a group processing model specifically tailored to IRC's case management system. We don't just fill out forms and tell the client good luck. We guide them through the entire process from application submission to swearing in ceremony."
While for now it is the naturalization process the IRC is hoping to affect, it will be the clients who will see the real benefits of that change on the day they become citizens.