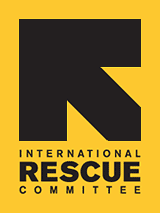 Common Threads - Knitting Workshop
The IRC's NY Regional Office is starting a Knitting Workshop for refugee men and women interested in learning, improving or perfecting their knitting skills. In addition to the rewards of learning to knit and wearing or gifting ones work, the aim of the group is to provide a relaxed environment for refugees to socialize, practice their English and further strengthen their sense of community in their new home.
In order to turn this plan into a reality, we are reaching out to you and all of the knitters you might know to ask for donations of needles, crochet hooks and yarn! We will take and use whatever you can part with but we are primarily interested in worsted and heavy worsted weight acrylic and wool. Needles sizes 8-10.5 and crochet hooks G,H,I,J,K.
If you know anyone in your community who might enjoy knitting with refugees or donating yarn and/or needles for our workshop, please email us at Newyork@theirc.org.
Or mail your donation to: The International Rescue Committee, NY Regional Office, 122 East 42nd Street, 11th floor, New York, NY 10168