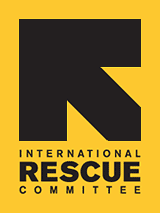 Financial Literacy in New Jersey
Refugees at the IRC office in Elizabeth, New Jersey are "Hands-On-Banking!", a new initiative launched in conjunction with Wells Fargo providing a much needed introduction to financial literacy. Through this innovative program, recently arrived refugees are learning the importance of finding a stable job, creating a budget to better manage their earnings and building good credit history in America.
Since the launch of the program on September 6th of this year, over 45 refugees, parolees and asylees stemming from countries such as Cuba, Bhutan, Burma and Iraq have taken advantage of this opportunity. According to Roselyn Rosal, Health Educator at the IRC in Elizabeth, "the response to the program has been great and the enthusiasm with which the students attend the workshops is apparent from the interaction present in the workshops".
"Hands-On-Banking!" sessions take place on a weekly basis and are currently being facilitated by two tenured Wells Fargo personal bankers. A new class topic is addressed each week, unless students request the repetition of a particular lesson, as was the case for "What is credit?" to which two full sessions were dedicated. Originally structured as one hour classes, the Wells Fargo team has since expanded the duration of the sessions to two hours each as a result of the high level of engagement on behalf of the student participants.
The success of the program lies in the simplicity with which complex financial topics are being addressed. Participants in the program have expressed gaining a better understanding of the role of financial institutions as well as their responsibility in the management of their own personal finances. After only a few weeks of attendance, most of the students feel more at ease with balancing their checkbooks, understanding the importance of paying their bills on time in order to build good credit as well as the repercussions of not doing so.
The IRC office in Elizabeth is extremely thankful to Wells Fargo for their partnership on this initiative which has allowed newly arrived refugees to gain confidence towards achieving their dreams of owning a home, buying a car or starting their own business.