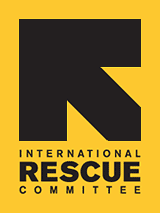 Finding Jobs - An Everyday Reality
Even amidst the poor job reports making headlines most days, IRC-NY's Employment Services division has forged strong partnerships with local businesses that are helping newly arrived refugees weather the storm. Over the past month, recently arrived refugee men and women have found new employment in the hospitality and healthcare industries, and as professional translators and interpreters.

Clarity Domestics, a new lifestyle management company and recent IRC-NY partner employer went from hiring two housekeepers to ten in just a few months – a true testament to the strong work ethic and dedication recently arrived refugees bring to the table. IRC-NY applauds all of our partnering employers who have helped refugees across New York and New Jersey go from surviving to thriving, and welcomes any new partners willing to give resettling refugees an opportunity for self-sufficiency.

For more information on becoming a partner employer, please contact IRC-NY's Employment Services Division at (212) 551 3150.