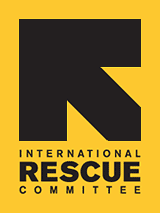 Host an Event and Raise Funds for the IRC
Have you ever considered hosting an event to raise funds for the IRC? Do-It-Yourself (DIY) fundraising events are a great way for individuals to contribute to the IRC's mission of helping families that have been uprooted by crisis survive and rebuild their lives. The IRC in New York and New Jersey welcomes hundreds of refugees every year, and with your help, we can ensure that every family receives adequate resources as they complete their journeys from harm to home.
You can help us in our mission by hosting a Do-It-Yourself (DIY) event. There are endless possibilities for fundraising events, so be creative and find the right event to appeal to your community, friends and family.
You can host:
• A casual buffet or an elaborate sit down dinner
• An afternoon tea
• A gift fair
• An art show, or...
You can put on:
• A fashion show
• A comedy night or play, or…
You can hold:
• A stoop, garage or yard sale
• A race or sporting event
For more information about DIY fundraising events in New York or New Jersey, visit our website here. For help getting started, please contact Eman Patel at Eman.Patel@rescue.org.