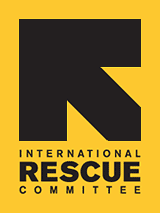 Improving Prospects for Refugees
January 9th marked the launch of the IRC in New York's TRACK Career Development Program, a new section of the Economic Empowerment unit. The "Training, Recertification, and Critical Knowledge" (TRACK) program, is designed for refugees and other humanitarian entrants who are seeking new or better employment opportunities.

Often times, refugees have the requisite education and experience for a specific job or field, but lack the knowledge of how to navigate the complex American job market. Participants in the TRACK program learn how to communicate their transferable job skills into a resume format, demonstrate confidence in body language and dress, and anticipate questions from potential employers.

"I like my current job, but I am still looking for something better and having these skills will be extremely valuable", Ngima, a 43 year-old former Office Executive from Nepal said after the first TRACK information session. Mehammed, a 30 year-old Eritrean Mechanical Engineer currently working at KEPCO, Inc. was impressed with the session and eager to learn more, "this is a very good program for me and I am glad IRC is offering it."

The first training modules will begin on January 22nd with a weekday and weekend option. Enrollment is ongoing and places are filling up fast. The program will run until February 2014 and include post-training assistance such as individual career coaching, vocational training referrals, job placement, as well as mentorship and networking opportunities for participants.

The TRACK Career Development Program is made possible by the Office of Refugee Resettlement.