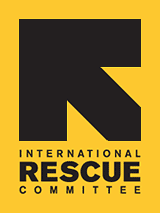 Leaders-in-Training Go On Their First Retreat
Over the weekend of October 20th-21st, the Education and Learning unit of the IRC in New York held its first-ever Fall Leadership Retreat, taking a group of 9 refugee youth participants in the Leaders in Training (LIT) Program for an overnight trip to Brewster, NY. Leaders in Training is the capstone of the IRC in New York's programming for refugee and asylee youth, empowering high school juniors and seniors demonstrating leadership and academic excellence to realize their full potential and become role models for their peers. The LIT Program prepares these students for college, future careers, and civic leadership. This year, the 24 LIT participants come from 8 different countries, including Guinea, Tibet, Nepal, Haiti, Liberia, Sierra Leone, Senegal, and Ivory Coast.
2012 Leaders-in-Training attend Fall Leadership Retreat in Brewster, NY. Photo: Eleanor Oxholm/TheIRC
Early this fall, Education and Learning staff had been looking for ways to enhance the leadership development aspect of the program when the Starr House, a beautiful home and resort space loaned out by the Starr Foundation for non-profit use, offered the IRC the opportunity to take the LITs out of their urban comfort zone. Thus, the Fall Leadership Retreat was born.
For many of the youth, this was their first overnight trip outside of New York City since arriving in the United States, and they were simply blown away by the beauty of the house and the breathtaking fall foliage. The LITs went hiking in the surrounding woods, participated in leadership training sessions in the board room, cooked meals together in the kitchen, and played charades by the fire at night. Throughout the weekend, the LITs shared past experiences and current stressors with each other, as well as brainstormed for common support systems and resources. Anita, a Nepali student who attends a different high school than most of the other LITs, wrote, "I can't believe I was talking to all the LITs in the retreat and became friends with everyone. I learned that if I step forward then I can be friends with everyone." Aboubakar, an 18 year old from Ivory Coast, says he learned "how to live with a group of teenagers, [and] how to work with others to learn their experience to make my experience better." Miolène, from Haiti, reports, "My favorite parts were working on a group together, going hiking, cooking with my team, [and the] paper bag skit. There was nothing I did not like. I love it, it was the best trip ever."
In writing about their experience after the retreat, Anita summed up perfectly what the youth were feeling as they packed their bags to return home to New York City: "To tell you the truth, if I had a choice then I would never want to leave this place. I will cherish all the memories of this place."
Heartfelt thanks to the Starr Foundation for making the Leadership Retreat possible.