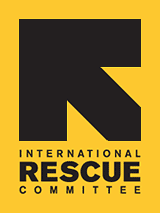 Leaders-in-Training Visit Colleges Across the Five Boroughs
On January 7th, the IRC's NY Refugee Youth Leaders-in-Training program launched its Higher Education Workshop series by inviting former LIT and IRC students currently enrolled in college to talk about their first year college experience. The panel consisted of four students on winter break from Dickinson College, Skidmore College, SUNY Oswego, and SUNY Cortland. The interactive discussion, primarily led by the students themselves, covered a range of topics, including academics, student life, and what the transition from high school to college would be like.

One of the LIT students commented: "I like how this program wasn't only about applying to college or things that are talked about often, but also gave me a better understanding about academics and social life in college based on real experiences."

As part of the workshop series, LIT students also attended tours of colleges around the city. Joined by three new LITs from its branch office in Staten Island, the IRC Refugee Youth Program organized visits to Barnard, Hunter College, City College of NY and Fordham among others. The LITs also benefited from a special program at Fordham created specifically for them by the College Access Initiative, including a "myth-busters" trivia session designed to dispel myths youth commonly hold about college admissions, costs, registration, financial aid, cafeterias and course selection.

Additional workshops planned for this semester will include: introduction to resume writing and interviewing, SAT Preparation, College Applications and Navigating Financial Aid Options among others.