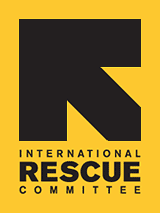 New School Year Kicks Off
The IRC-NY Office was more lively than usual the past month, filled with the laughter and anticipation of young people eager to enroll in their new schools. Refugee Youth Program staff were largely focused on school enrollments, nimbly advocating to get students into the City's international schools and other schools better suited for the needs of newly arrived young refugees.

The wide range of the Youth Program's out-of-school-time activities is back in full swing! This year, IRC will be increasing the number of afterschool program sites adding the borough of Queens to its already existing list of options, in response to the large concentration of Tibetan and Nepali refugees in the area. IRC's implementing partner, PS199, will be hosting the afterschool program one day each week.

IRC Parent Workshops will also be held throughout the year, during which refugee parents will be oriented to the New York City school system and learn about their rights and responsibilities as parents in regards to their children's education. Subsequent workshops are based on expressed parent interest and explore topics such as safety, nutrition, helping children with homework, school assessments, graduation requirements and mental health support services.

The Saturday Learning Series in IRC's Manhattan office will provide an additional opportunity for academic support, creative arts and recreational activities. Soccer without Borders will continue to provide the highly popular soccer programming. Volunteer professionals from Artists Striving to End Poverty, a partnering organization, will engage students through the performing arts on Saturdays and throughout the week at other sites.

In recognizing the serious challenges to high school refugee students, IRC-NY's Leaders-in-Training Project will help older refugee youth improve their academic, higher educational, and employment readiness, while providing roles of responsibility and opportunities for civic participation. Biweekly workshops will bring the group together on Saturdays. Community service projects and public advocacy forums will provide meaningful opportunities for these promising young people to gain invaluable experience and impact their community. For instance, in the past, IRC-NY has organized and supported LIT students to present at the Human Rights Film Festival at Columbia Teacher's College and at the United Nations.

This is a time of hopeful new beginnings – a fresh page. And, it won't be long before notebooks are filled with the scribbles and musings of new English vocabulary words and notes to newfound friends.