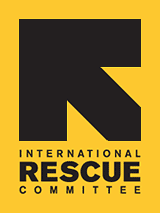 Pathways to Citizenship
Helping refugees and other vulnerable populations achieve their dream of becoming citizens is at the heart of IRC's mission to strengthen communities and promote civic integration and participation. The IRC in New York's Immigration Services team recently joined NALEO Education Fund, The Children's Aid Society, Alianza and the office of Council Member Ydanis Rodriguez in hosting its' first U.S. Citizenship Information Session. This event marked the beginning of IRC's participation in a nation-wide collaboration of organizations, the New Americans Citizenship Collaborative (NACC), whose goal is to promote citizenship to the over 8.3 million permanent residents who are currently eligible to apply.
The event was held on a sunny Saturday morning in late January at Eleanor Roosevelt Intermediate School in Washington Heights, where much of New York City's Dominican population resides. Community members of all ages attended; some of whom have been permanent residents for over fifteen years. Ydanis Rodriguez, a Manhattan borough Council Member, roused the crowd with his opening remarks regarding the value of citizenship for anyone and especially the Latino community. A native of the Dominican Republic himself, Mr. Rodriguez used his own experience as an example of the doors that are opened to US citizens.
Other highlights of the event included a presentation on the definition of Good Moral Character by IRC's Director of Immigration, Paula Forero, and a presentation on USCIS Fee Waivers by the IRC in New York's Immigration Specialist, Assyatou Sow. During their presentations, both Ms. Forero and Ms. Sow reiterated the importance of Citizenship and the services available at the IRC to help eligible immigrants achieve Citizenship. Participants who were able to correctly answer trivia questions after the presentations were rewarded with USCIS study materials for the US History & Civics Exams; though not everyone received a prize, all went home one step closer to becoming US Citizens.