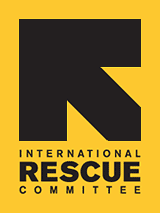 Post-Sandy Update
The IRC in New York and New Jersey would like to thank its friends for their words of comfort and support during the devastation of hurricane Sandy. We were lucky that neither office incurred any damage, flooding or loss of power. Both offices were able to reopen on November 1, albeit with limited services for the first few days.

All newly arrived refugees were accounted for and in constant contact with IRC staff prior to and throughout the hurricane, ensuring everyone had the necessary information on how to be prepared for the impending weather. Thankfully, no one was in the evacuation zones. Many have however suffered from being out of work during that week and the IRC will provide cash assistance to ensure their monthly expenses are covered.

To those who are still suffering from the aftermaths of the hurricane, we hope the next weeks will bring relief and progress towards normalcy.