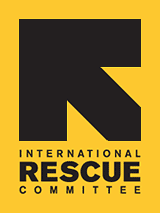 Privileged To Be Around Diversity
As the newly appointed Executive Director of the IRC in New York, James Lenton is no stranger to the IRC, nor is he a stranger to the regional refugee resettlement office in New York. Having directed its innovative and successful Children, Youth and Education Program since 2006, James has been an ambassador for the plight of refugees and displaced people for over a decade.

Growing up in Sri Lanka, James was exposed to the displacement of people as a result of the civil war at a very young age. Working directly with education programs for refugee youth in Thailand, Burma and Sudan, James became acutely aware of the detrimental effect of displacement on children and youth, the challenges of forging one's identity when everything is lost. James is always fascinated by the resourcefulness and resilience of refugees; "every new client has something to teach and I feel privileged to be around such diversity."

When asked for his impressions on being given the role of Executive Director of the IRC in New York, James feels honored to represent the organization in the city where the IRC had its first office. "New York welcomes people unlike anywhere else in the world – it's a city of refugees and it makes sense for us to be here." As one the most progressive and diverse cities in the world, James believes New York's unique cultural identity combined with its entrepreneurial spirit, high standard of education and access to the creative arts are beneficial to the integration of newly arrived refugees.

On behalf of the staff, volunteers and refugee clients we serve, we congratulate James on his new appointment and wish him the best of luck.