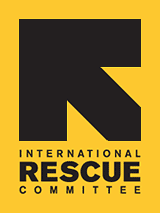 Refugee Youth Summer Academy 2010
From July 6th to August 13th, the IRC-NY Refugee Youth Program will be running its 2010 Summer Academy at the Bushwick Campus in Brooklyn. Located in a quiet residential neighborhood the campus houses three small New York City public high schools. The facilities are fantastic! In addition to occupying a complete floor of the main building, students will have access to a gym, art and dance studios, playing fields and a playground. This year, the Academy will also be incorporating a Family Literacy Program for parents of students and their lower elementary aged children.

The Refugee Youth Summer Academy is a six week program for newly arrived refugee children and youth to prepare them to succeed in New York City schools through a supportive and creative learning community. This year, the IRC aims to serve 130 refugee students in six classes: lower elementary (k-2), upper elementary I (3/4), upper elementary II(5/6), junior high school (7/8) and two high school levels. The students will represent at least 20 nations, and speak 16 languages. Many students will have arrived in the U.S. this summer, including children from Burma, Nepal, Guinea, Iraq and Tibet. For many students, the IRC Summer Academy is their first experience in an American education program. While some of these students have had the privilege of a formal education others have never attended school before. All have endured extreme hardships and face a challenging transition to their new lives in New York City.

A team of experienced and professional teaching staff lead morning classes which focus on oral, reading and writing English Language skills, math and the learning skills students will need to succeed in school. Afternoon sessions are reserved for creative recreational activities such as sports, arts and crafts, theatre, music and dance. Each Friday, students take field trips designed to introduce them to educational and cultural experiences in New York City. Experienced counseling staff is also on hand to work with students through small group and individual guidance that is sensitive to the students' unique psychological and social development needs.

Ten participants of the IRC's Leaders in Training (LIT) Program are selected to be Youth Counselors in the Summer Academy. The LIT program provides high school refugee students with opportunities to develop their leadership skills through community service, roles of responsibility and exploring future education and employment prospects. Having a personal understanding of the challenges of adapting to new lives here in New York, the Refugee Youth Counselors act as Teachers' Assistants during the Summer Academy, providing crucial guidance and mentoring to their younger peers, very often in their native languages.