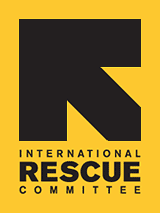 Sierra Leone's Refugee All Stars
Music can keep spirits up and hopes alive; it can be a healing and renewing force.

Join us at the Highline Ballroom in New York City as we listen to the music of Sierra Leone's Refugee All Stars and reflect on how in the worst of crises, the best of humanity rises.


Wednesday, April 14th
8:00 pm (doors open at 6:00 pm)
$25 advance tickets/$30 day of event
Highline Ballroom
431 West 16th Street, New York, NY 10011
http://www.highlineballroom.com/bio.php?id=1388

An extraordinary transformation happened in a refugee camp just outside Sierra Leone when a group of musicians formed a band after fleeing their homeland racked by years of warfare. They are Sierra Leone's Refugee All Stars. The IRC has been with them from the beginning of their journey, from their time in refugee camps, to the debut of the documentary Sierra Leone's Refugee All Stars, and now for their tour around the country as they promote their new album, Rise and Shine, a fusion of traditional West African music and roots reggae.

The IRC will be there with information on how you can help refugees like the All Stars both abroad and right here in New York City. Come find us at the show and learn more about our cause.